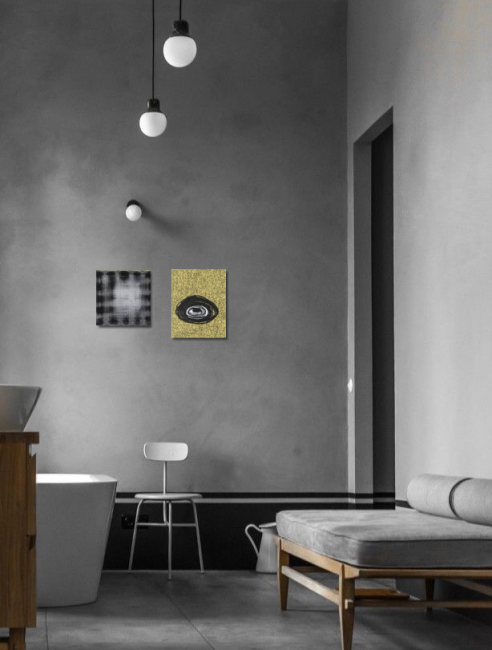 The use of grids in art is closely associated with the emergence of contemporary art. It all started at the beginning of the 20th century with painters like Kazimir Malevich and Piet Mondrian. In 1979, the American art historian Rosalind Krauss wrote an essay pointing out that the grid was a critical step in the evolution of modern art. In this essay she refers to Cubism and painters like Pablo Picasso and Georges Braque. Later, artists like Sol LeWitt, Gerhard Richter, Donald Judd, Frank Stella, and many more used the grid extensively in their work.
The five paintings in the series are acrylic on canvas and measure 20 x 20 cm. I started creating this type of work at a time when I was very interested in the artistic practice of the American artist Mark Bradford.
Do you want to buy
one of the artworks?
When you buy from the web shop, it is much like it used to be when the internet was first emerging and it was quite normal to exchange a number of emails about payment and delivery.  But it is easy. 🙂 You start by sending me a mail, and I will write you back with precise information on how to proceed.  
For a detailed description please click here.
I send you an email and tell you when you may expect to receive the artwork. Please check Terms & Conditions and the Cookie & Privacy Policy for doing business with the web shop.